我在Tianjin很想你
Tianjin is a city with a unique history. It was the last escape of Emperor Puyi, the last emperor of China. The town is peppered with European styles and remnence.
I just went for a day trip, mainly because it was a 20-minute high-speed train ride from Beijing, and had an old friend from there and wanted to check it out.
While I was there, I of course took pictures. This series is fragmented in story, but hopefully, there is beauty in aesthetics.
There are a few buildings, landmarks, and districts that have European looks (all shot using the iPhone)
Tianjin has a romantic feeling all around, people are more affectionate and they have 我在天津很想你 and funny variants everywhere.
Going back to my film camera, I already had a BW film on my camera, so decided to burn through those first.
Haihe river is beautiful. I spent hours around it and it was mesmerizing. Luckily, I had just finished the BW film and now it is time for some colored shots =D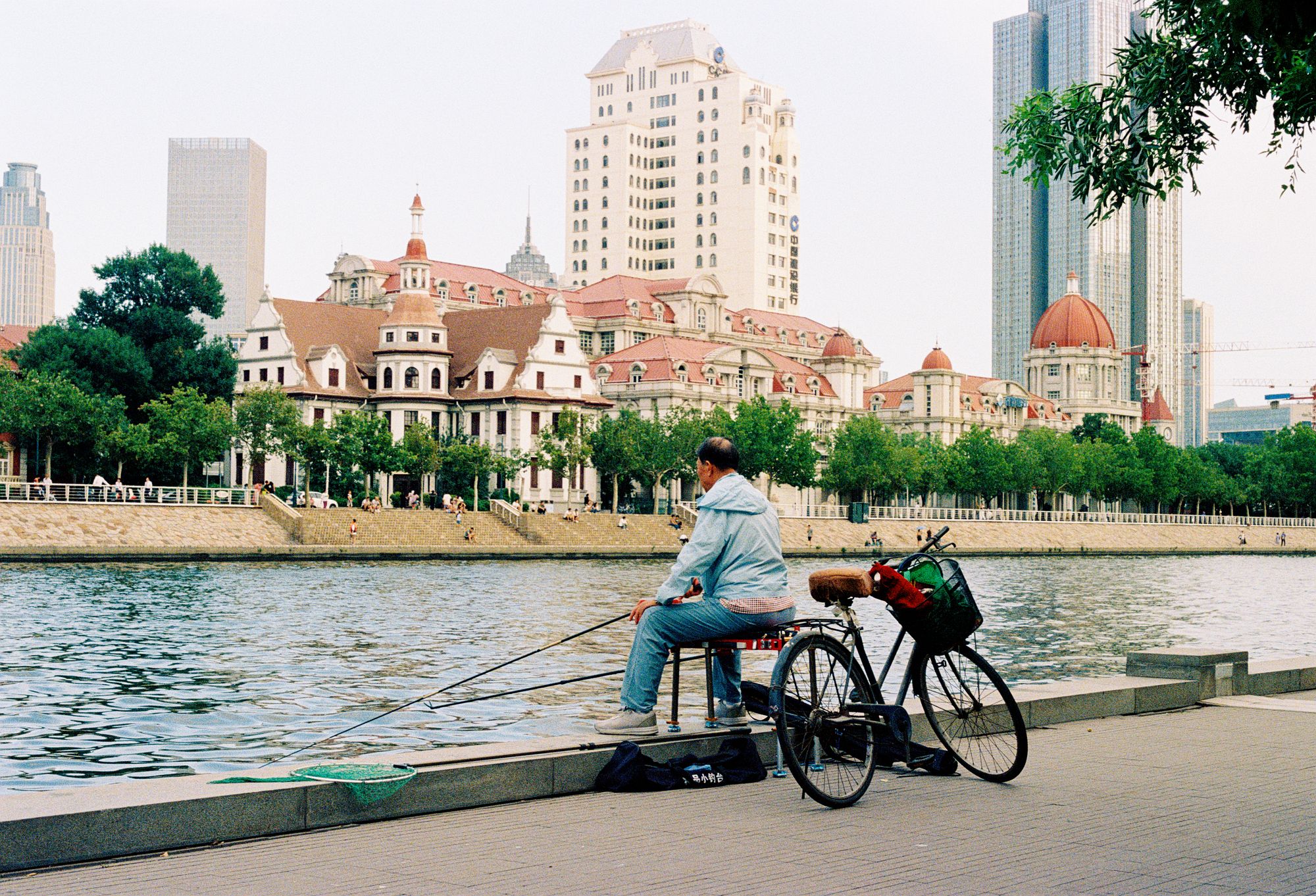 The night completely transforms the river and its surroundings. It suddenly got a lot more crowded, and food stalls started appearing from nowhere (no complaints). Those photos are shot using the iPhone